New Audi Q8 for Sale in Marin CA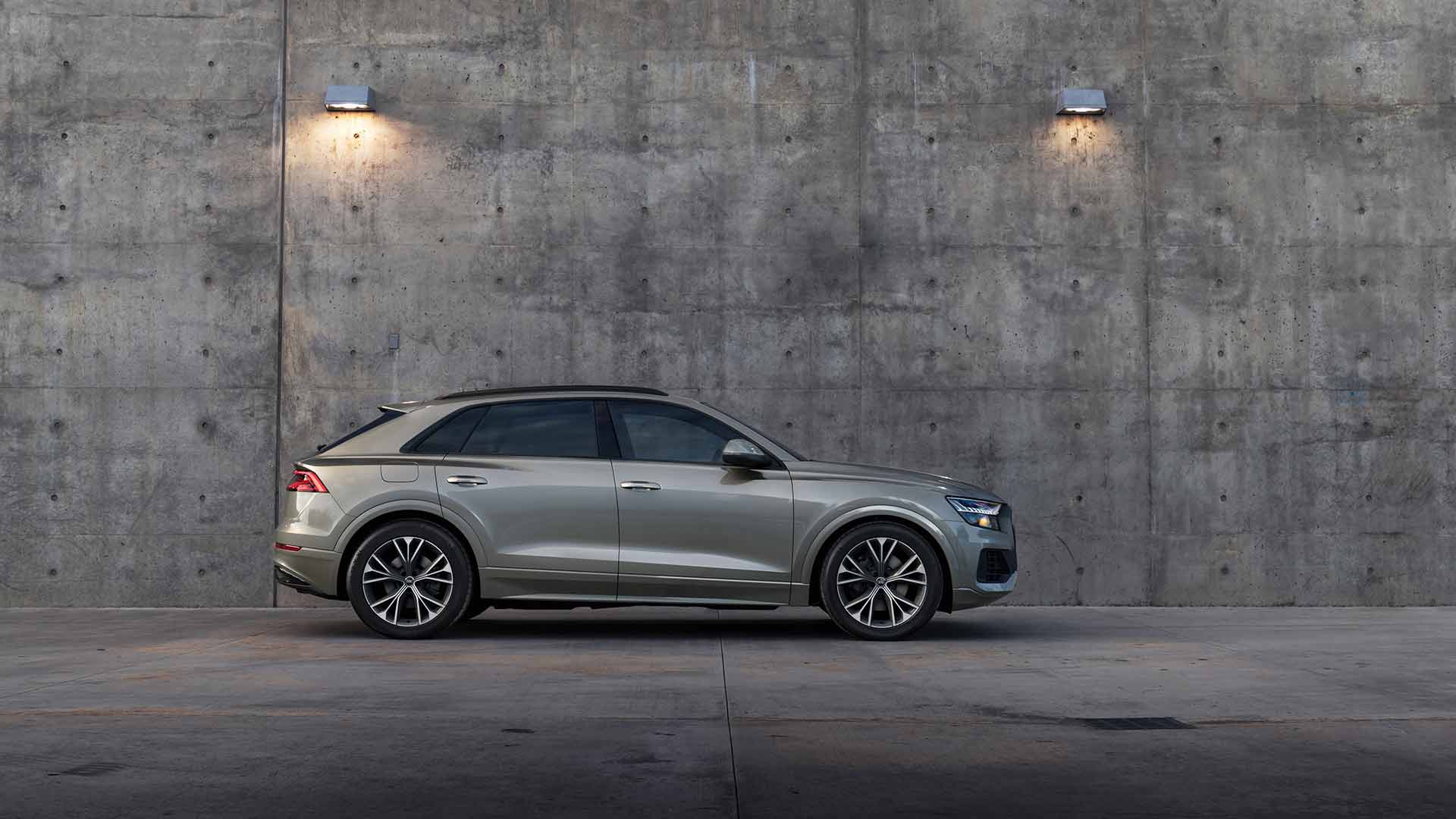 Craving a little drama in your drive but not wanting to sacrifice comfort, convenience, and utility? The Audi Q8 may be just what you're after. It's Audi's super-sexy SUV that offers exciting driving dynamics, stylish design, and plenty of helpful tech for enhancing that road trip of a lifetime. And for, there are enhanced packages and new standard features that turn everything up a notch. Around town, it will carry you seamlessly through your day-to-day without sacrificing performance and visual appeal. With dramatic lines and just two rows of seats, the Q8 is the Audi's top SUV. Like the three-row Q7 it contains a 335-hp V-6 powertrain and standard Quattro all-wheel-drive but it's shorter and sportier for those who crave a more intense experience. And it's packed with tech and entertainment features that will keep the entire family enthralled during those summer drives. Best of all, it provides a high-performance driving experience when you need to break free of the daily routine. It's both athletic and refined, allowing you to go from zero to 60 in just 5.3 seconds and reach a top speed of 155 mph. The cabin is solidly built and beautifully appointed in typical Audi fashion. So if you value sportiness, luxury, and style - along with a solid dose of utility - the Audi Q8 delivers. 
If you are looking for a new Audi Q8 in Marin CA, want to lease or have some questions about price, call our sales team at 877-289-1311. We now have fully online purchase solution available to you if you prefer not to visit our dealership and have your Audi Q8 delivered!

Explore the Audi Q8 by Year:
Explore the Audi Q8's Features