New Audi e-Tron for Sale in Marin CA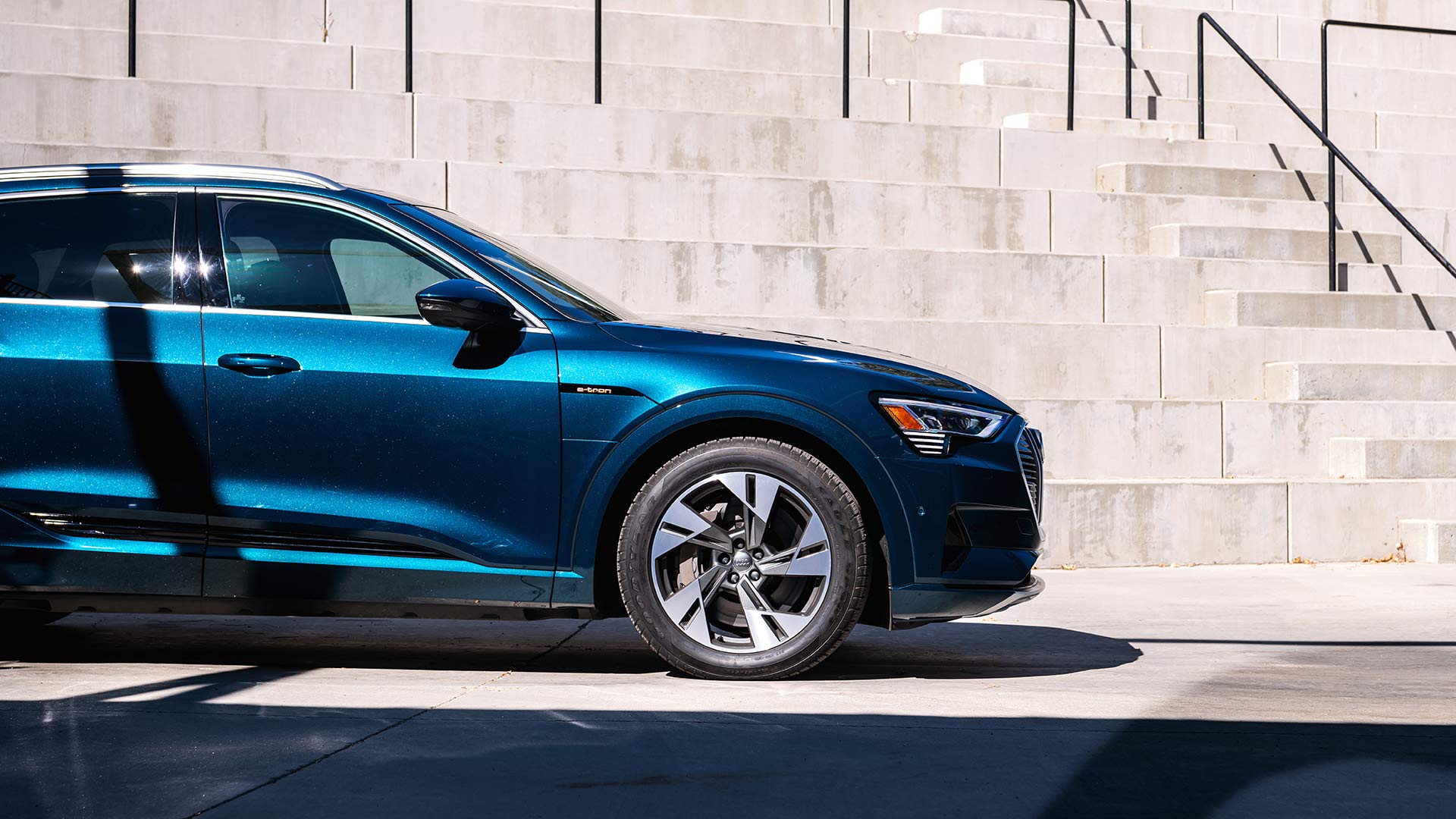 It may sound like something straight out of your favorite Sci-Fi fantasy, but the Audi e-tron is very down to earth when it comes to delivering everything you need in a mid-sized SUV. But this SUV is all-electric and represents the future of the Audi universe. Your future. With its streamlined, modern-looking interior and top-notch performance and handling - as well as quick-charging ability - the Audi e-tron makes sense in today's fast-changing world. You're sure to be dazzled by all of the new options, including the new sporty 21-inch wheel design and the orange brake calipers, blind-spot monitoring, heated front seats, four-zone climate control, leather upholstery, and a panoramic sunroof. And that is just the beginning. Electronic all-wheel drive is provided by two electric motors - one in the front and one in the rear of the car. Under normal driving circumstances, they churn out a combined 355 horsepower and 414 pound-feet of torque. Sport mode quickly unleashes 402 HP and 490 pound-feet. The Audi e-tron has a driving range of 222 miles, according to the EAP, while the Sportback version provides 218 miles of driving range. The electric motor will take you from zero to 60 mph in just 5.1 seconds and reach a top speed of 125 mph. The e-tron's sophisticated interior includes plenty of cutting-edge technology, including a dashboard carrying multiple optional high-resolution screens with a Virtual Cockpit digital gauge cluster. You get to live out that futuristic fantasy in style without sacrificing comfort, performance, and utility. 
If you are looking for a Audi 
e-tron®
 in Marin CA, want to lease or have some questions about price, call our sales team at 
877-289-1311
. We now have fully online purchase solution available to you if you prefer not to visit our dealership and have your Audi 
e-tron®
 delivered!
Explore the e-Tron  by Year:


Explore the Audi e-Tron's Features