For decades now, drivers have known they can turn to Audi when they're interested they're interested in finding a top-tier car. Now, with more and more vehicles and brands embracing electric engine technology, Audi is taking strides to make that's just true for the efficiency crowd as it is for everyone else.
Unveiled in 2018, the new Audi e-tron will combine the sleek design and superior features that Audi cars are known for, with an all-electric engine capable of emissions-free driving. If you're an Audi driver that's been searching for a new model that mixes luxury standards with top-notch efficiency, the Audi e-tron is poised to provide one of the industry's most exciting new options.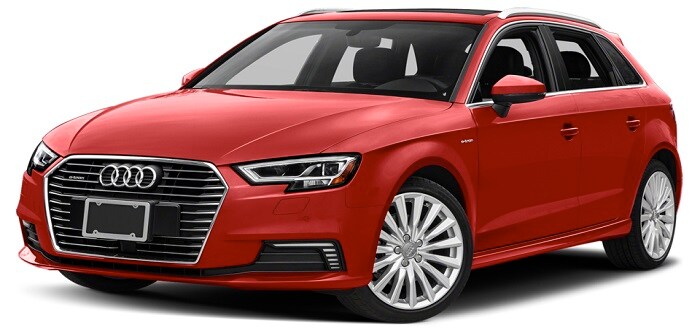 ?
The Zero Emissions Engine Riding Under the Hood
The biggest question on most drivers minds when they're looking at an electric car, is "how far can it take me?" With many electric models, the answer is less than satisfying. According to estimates from Audi, the e-tron's 95 kWh battery will be able to go up to 248 miles on a full charge. That's nothing to shrug at.
Neither is the impressive level of performance it will provide in other areas. Each of the e-tron's axles will be powered by its own electric motor. Added together, they'll be capable of 402 horsepower with 489 pounds-feet of torque. There's more than a few vehicles with conventional gasoline engines that would struggle to reach similar heights of performance. It can even come equipped with all-wheel drive, a big boon for drivers who visit winter roads from time to time.
An Interior Packed Full of Features Geared Toward Your Comfort
Capable of comfortably seating up to five passengers, the e-tron has more than enough space to serve as the primary vehicle for most small families. Its comfortable interior will be complemented by a selection of features aimed at providing everyone inside with the best experience possible.
e-tron drivers will appreciate its technology-packed "virtual cockpit" complete with three screens you can customize and configure to your liking. Drivers will also have optimal access to all of their favorite media thanks to Audi's robust infotainment system, which comes complete with popular apps like Apple CarPlay and Android Auto.
Heated and ventilated seating, leather interior trim, four-zone automatic climate control, an air fragrance system; the e-tron will offer a range of different options to help you keep your passengers happy on the road. If safety's your concern, it won't let you down there either. The e-tron will also offer a range of powerful safety technologies that run the gamut from adaptive cruise control and lane-keeping assistance to blind-spot monitoring and automatic emergency braking.
Interested in the e-tron? Audi Marin Can Get You in the Ground Floor.
If the new Audi e-tron sounds like the electric SUV you've been hoping to find, the sales team Audi Marin can help you get the ball rolling on driving home in one of your own. We're currently taking pre-orders, and would be happy to add your name to our growing list of interested customers. Our dealership in San Rafael, CA serves drivers from San Francisco, Richmond, Marin County, Sonoma County, and more.