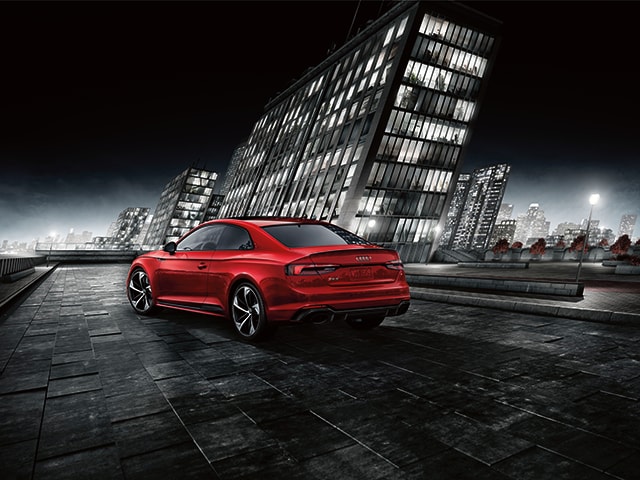 The Audi RS 5 is fast, luxurious, full of technology packed into an eye-catching model. It is considered a top-ranking competitor among luxury coupes. Drivers can expect assertive styling, easy handling, high-tech equipment that car driving enthusiasts are anxious to test drive. The Audi RS 5 is ideal for spirited drivers looking for a car that works for both work and play.

The Power of the Audi RS 5 Coupe

The Audi RS5 is known to be a car that is very easy to drive - even taking into consideration the power and speed that comes with the 2.9-liter twin-turbo V6 engine with 444 horsepower and 443 pound-feet of torque. The Audi RS5 has an eight-speed automatic transmission that delivers the power of Audi's Quattro all-wheel-drive. In a short 3.7 seconds, the RS5 can go from 0 to 60 miles per hour. If you want a car that has some fire under the tires, this is the Audi for you.

The Comfort and Technology of an Audi

The coupe will seat 4 people but is designed to provide comfort for the passengers on the front. Adults can fit into the backseat, but space is much more limited. That being said, the seats are incredibly comfortable and designed for long-distance hauls.
The technology is what sets the Audi apart from competitors. The Navigation package provides drivers with Audi's Virtual cockpit, which is recognized to be one of the best digital gauge clusters available anywhere. There is even an RS-specific screen with a digital speedometer that provides additional performance data. The MMI interface also supports infotainment responsibilities and is both Apple CarPlay and Android Auto compatible. A Wi-Fi hotspot is another standard feature.

The Power of Driving an Audi

Like other vehicles from Audi, the RS5 gives you access to all the benefits of driving an Audi. The exceptional comfort of the car, the amazing technology, the prestige of driving a luxury car that also is recognized for building world-winning racing cars, all tied together with green credentials can be yours. Audi vehicles are not just designed for superheroes and celebrities. Audi builds cars, like the RS5 for people like you and me.
When you are ready to test drive the all-new Audi RS 5, stop by the Sonnen Family Dealership of Marina, Audi Marin for a test drive. Our showroom is filled with knowledgeable sales professionals and a large variety of Audi makes and models for you to test drive. Schedule your appointment online, call 415-408-5032 or visit us at 700 Francisco Blvd W San Rafael CA 94901.