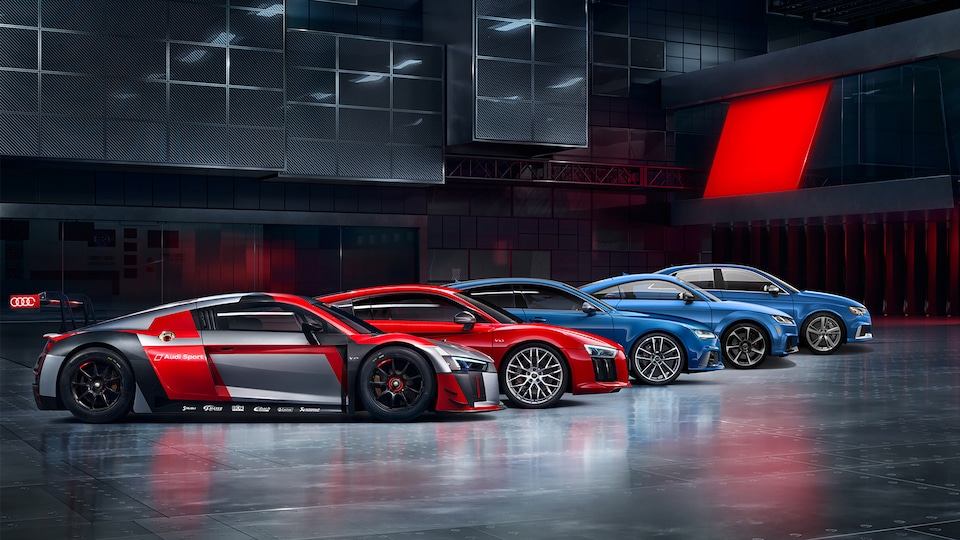 We'll Do Our Best to Narrow It Down to Just Five
Audi vehicles make comfort and luxury standard. Audi models come incredibly well equipped for comfort with leather interior comforts, as well as heated mirrors and power seats included standard. You'd have to spring for higher packages and trims to get the standard features on a new Audi model.


Explosive and sporty appearance yet easy driving for everyday use. From racing-styled coupes and performance models, to luxurious SUV's and wagons, Audi vehicles are some of the best-looking vehicles you can buy.


Performance that competes with the world's best. Just because you're not driving an Audi racecar, doesn't mean your Audi vehicle isn't inspired by them. Audi racecars have claimed titles and records all around the world, and you can see their influence on every new Audi model.


Always on the cutting edge of trends and popularity. Audi vehicles have been some of the most popular around the world for years, but they've increased dramatically in recent years. Be a part of the movement by buying a new Audi model at Audi Marin.


Audi vehicles are fun to drive! With their minimalist design, Audi vehicles don't distract you from a driving experience that's focused on top-level performance. Visit Audi Marin in San Rafael to test drive Audi models and learn more.
Just in case you needed one more reason, Iron Man drives an Audi.