Are you an Audi aficionado and looking to hop behind the wheel of an Audi car or SUV? Although buying a new Audi may be enticing, there are many admirable possibilities in our used Audi vehicles near the Bay area that provide a great alternative. You can find deals on used Audi cars and SUVs, and models that are kept in outstanding condition.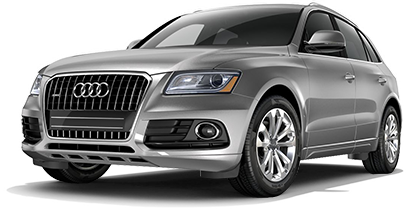 Budgets are different for everyone, and a used vehicle may be more of what you are looking to purchase. In our used Audi inventory, you can take in the premium craftsmanship of Audi luxury cars and SUVs at a price that's suitable.
Used Audi Cars
Perfect for the everyday drive or experiencing a heart-pounding performance, a pre-owned Audi car can give you options to shop like sedans, convertibles, coupes, and more, that deliver on style and thrills. If you are looking for an affordable price on luxury sedans or another body style, our pre-owned inventory, and used Audi cars near the Bay area, is something to get a glimpse of and explore. We offer models such as a used Audi A4 and Audi A3 Sedan, as well as many others.
Used Audi SUVs
Are luxury SUVs more your style? Do you want to feel in control of the roads whether it is inclement weather or a bright sun-shining day? The used Audi SUVs that we offer is a smart option for Bay area travelers. Our collection gets hand-selected Audi vehicles, where you may spot models like a used Audi Q3, Audi Q5, and Audi Q7. All backed by strong performances and offering plenty of space so that you and your loved ones can travel soundly, we recommend discovering the pre-owned Audi SUVs that we offer if you are searching for a luxury vehicle that has a roomy and comfortable cabin that can pack in your belongings as well.
Looking for Used Audi Vehicles in the Bay Area?
If you want to see our pre-owned Audi models that we have for sale, we encourage you to browse our inventory online and schedule a test drive.