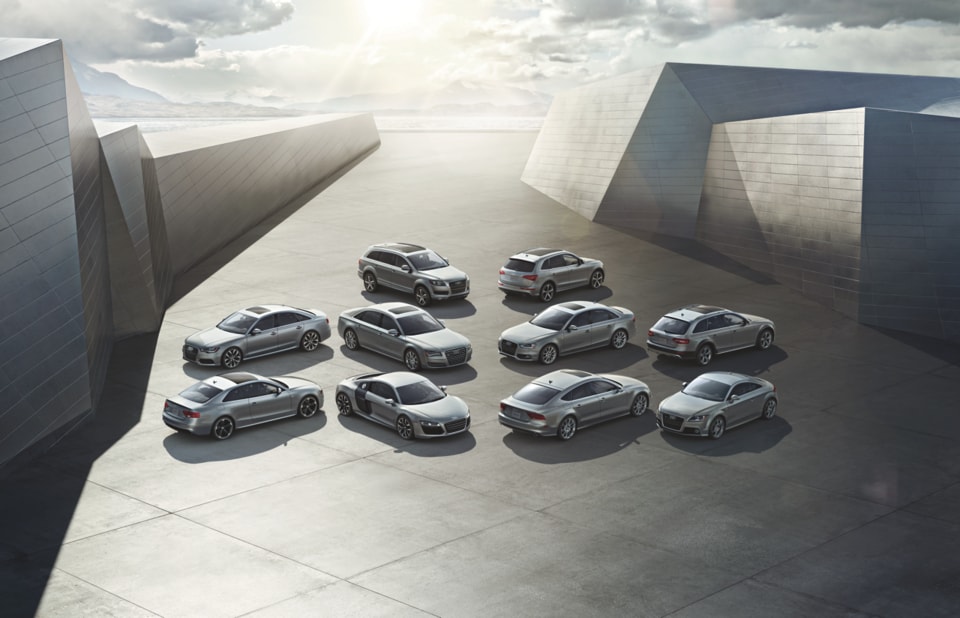 Whether you're exploring the coast, the Redwood forests, or the vineyards of Sonoma County, there's an Audi model that will make your trips and journeys an experience you won't soon forget, which is why we're so happy to serve those car shoppers around the sight-filled county with a diverse selection of Audi luxury sedans, wagons, and SUVs.
A brand, and dealership, that prides itself on reliability, our Audi models range from efficient cruising sedans, like the Audi A3 e-tron plug-in hybrid, that excel in cities to the captivating Audi A8 that is perfect for letting loose on Highway 1 to the Audi Q5 SUV that will handle any task you ask of it, such as towing trailers or school pickups, with grace and ease.
Whether it's the style, impeccable engineering, or luxury features that draw you to the Audi brand, we're sure to have a model with all the qualities you have on our car-shopping checklist, so you can visit Bodega Bay for a day at the beach or a dive into where the Master of Suspense filmed The Birds without any hassles.
Satisfied with your current car? We can still help as we also receive visits from those around Sonoma and Santa Rosa that need some work on their vehicle as the technicians of our service center are some of the best in the area at diagnosing what's making your car run funny. Whether it's brake work or an oil change, Audi Marin is the place to trust with car repairs and auto maintenance.
You can find more info about all we offer on our website, but if you want a more personal run through and a test of the luxury cars and SUVs, make a short trip down to our dealership in San Rafael today!