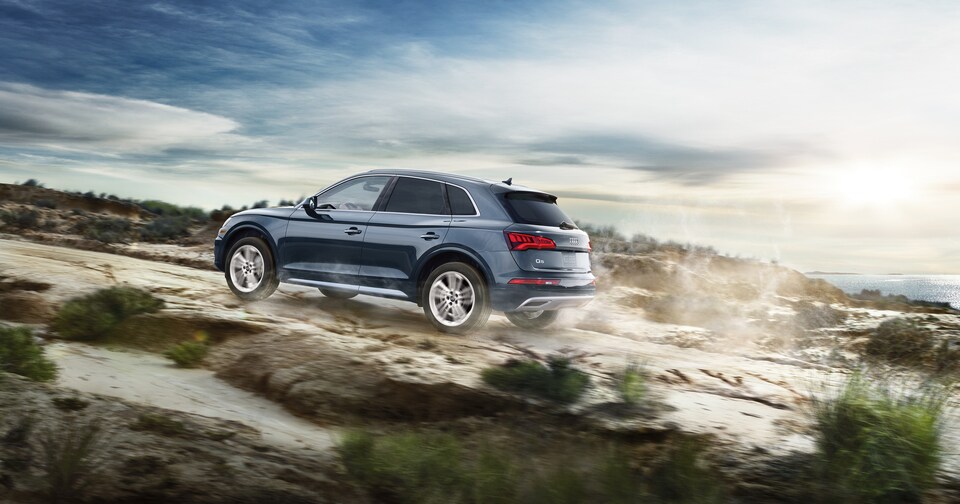 Need a larger car for your growing family but not quite ready to give up the style and sportiness that smaller cars provide? Well, the Audi Q5 luxury SUV may be just the cure you're looking for as it easily holds toddler seats, sports equipment, and more while remaining an immensely fun vehicle to operate. Plus, it, of course, delivers the luxurious features and materials that you expect from any of the models on our lot in San Rafael!
What are some of the other reasons that drivers love their Audi Q5?
Versatility
Having a versatile car can help in a few ways as it adapts to all manner of situations and to any of the driving styles of the person behind the wheel, and this in an area where the Audi Q5 excels. Its engine lets you race from 0-60 in under six seconds while still delivering an EPA-estimated 25 mpg combined, and the exterior is stylish while having an impressive ground clearance, so you conquer city streets or bumpy trails with similar ease.
Modernity
The wood accents and supple leather surfaces in the cabin are timeless design aspects that have remained popular for years, but the Audi Q5 also mixes in some of the newest automotive tech available for the ideal mix of the past and future. There are driver-assistance features to make sure you know of your surroundings, smartphone-centric tech so that you can enjoy music, podcasts, and other apps on the go, and more, like heated and cooled seats and three-zone climate control, to ensure passengers stay cozy in any setting.
These are just a few of the most common traits that car shoppers bring up when talking about why they chose the Audi Q5, but there are many more, so visit our dealership in San Rafael to see what part of the luxury SUV you fall for today!